Windy brings new Waves-radar and additional isolines
Windy v12.33+ is here with some nice goodies.
If you are a waverider, you will love our new wave-radar. Open the detailed wave forecast and you will see directions of wind, swell, swell1 and swell2 in one big picture.
Of course, you can choose either ECMWF WAM or NOAA WWIII model.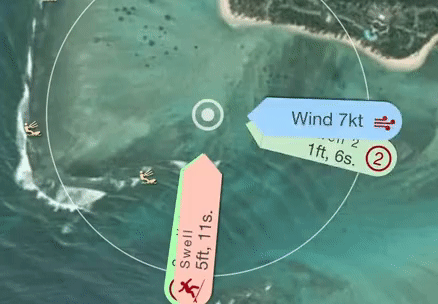 For meteorologists we have prepared additional isolines such as geopotential height, temperature and freezing altitude.
The good news is that GH and temperature isolines are multilevel, the bad news is that these additional isolines are implemented for desktop only.
Additional isolines can be selected in the Right-hand Overlay Menu.
Ivo